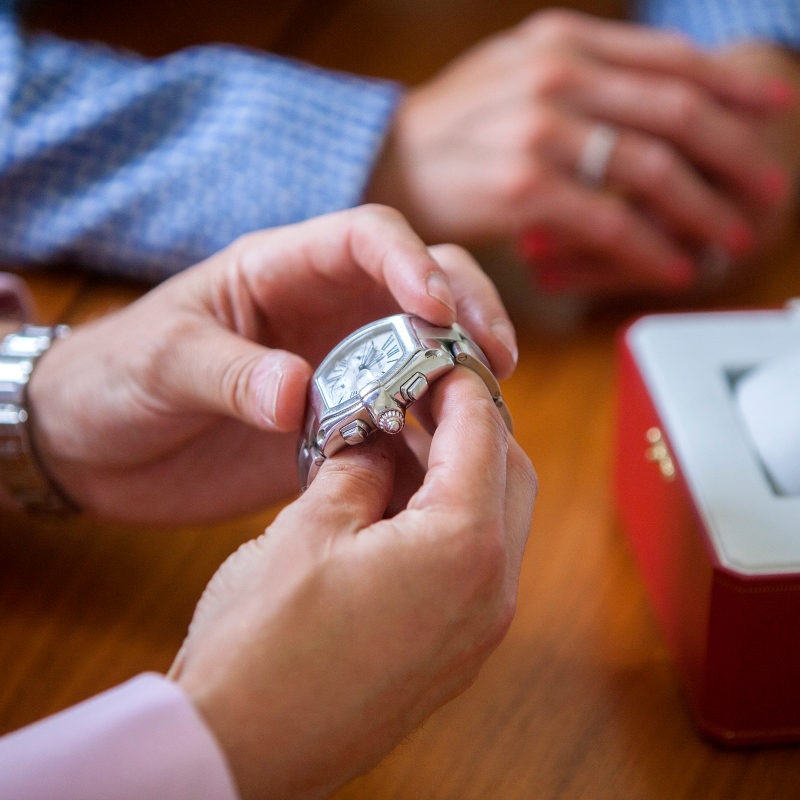 Loans Against luxury Assets across Scotland and the UK
Fast, discreet finance from expert valuers
Edinburgh Asset Finance is an established business offering loans against luxury assets. We offer a fast, simple route to a short-term secured loan. In summary, our years of experience, discretion and commitment turn your high-value assets into cash. Led by expert valuers, the result is a low-interest secured loan without delay. It's a loan that's not only confidential, but also free from credit checks and form-filling. And it's there when you need it most. 
How it works
A simple no-strings process
Unlike many high street pawn shop offerings, our cash-flow solution is simple and straightforward. Firstly, your high-value asset is used as security for your loan. That could be fine jewellery, luxury watches and motor vehicles. Secondly, our expert appraisers ensure a fair valuation. Thirdly, you receive same-day payment. When you're ready, you clear the balance. Then your assets are returned.  In conclusion, your luxury assets and our expertise are the route to a fast, confidential loan.
.
Step
Contact us
Step
Asset appraisal
Step
Offer of loan
Step
Repay loan and retrieve asset
Read more
Loans Against Luxury Watches
A discreet loan any time you need it
A luxury watch is an always-popular asset. Subsequently, it can quickly unlock cash. At Edinburgh Asset Finance, our appraisers know this market inside-out. You can therefore be sure of an accurate valuation. From there, you'll enjoy fast access to the funds you require.
Loans Against Fine Jewellery
For a bright short-term cash solution
Fine jewellery is a trusted route to a luxury asset loan. As a high-end pawn shop, we are well-versed in appraising classic and contemporary fine jewellery. What's more. whilst you enjoy the freedom of a discreet secured loan, your valuables will be held securely in our vault.
Loans Against Classic, Sports and Luxury Cars
Perfect for a speedy short-term cash injection
Do you own something a bit special? It's easy to turn four wheels into a luxury asset loan. We can offer a secured loan against names you'd expect. These include Bentley, Ferrari, Porsche and many, many more. Importantly, we know how to look after cars too. That means your prized vehicle will consequently be held in our dedicated storage facility.
Loans Against Art
For a cash-flow solution to admire
Artwork gives you a terrific opportunity to secure your luxury asset loan. We're based in Scotland – but serve all major UK cities. We hold a particular interest in classic and modern Scottish works, but have art experts who can appraise everything from Grand Masters to Modern Street Art. We also offer pre-auction loans for those looking to sell their artwork.
Request a Quote
Call us on 0131 556 2500 or complete this form for an online assessment