When it's Time for Loans Against Luxury Watches, speak with Edinburgh Asset Finance
Loans against luxury watches are transactions that call for a specialist pawnbroker. Choose Edinburgh Asset Finance for loans against your luxury watch and you'll be dealing with seasoned experts and valuers. We bring years of experience in loaning against all of the top watch brands. These include: 
Audemars Piguet

 

Breitling

 

Cartier

 

IWC

 

Panerai

 

Patek Philippe

 

Rolex

 
Like all of the secured luxury loans we offer, our loans against luxury watches deliver loan values that leave the old-fashioned high street alternatives standing.  
Our loans process is swift and simple, fully regulated and absolutely discreet. We require no bank involvement – in fact your luxury watch loan remains invisible to all banks, financial institutions and credit agencies. And it goes without saying that we will store your timepiece in our own secure vaults for the duration of your loan period. 
Who Secures Loans Against Luxury Watches?
A luxury watch is a popular and reliable route to a secured loan for all sorts of people. So our clients are as varied as the watches on their wrists. Just as diverse are the reasons our clients require a cash flow solution.  
Many of our clients approach us from the world of business: a world where fast access to cash can make all the difference. Away from business, often a household bill can leave a client in unexpected need of a cash sum. So from private individuals to businesspeople, we arrange luxury watch loans for anyone in need of quick cash. And when you settle your flexible loan, we'll return your securely stored luxury watch to you. 
Why Pawn Your Luxury Watch for a Secured Loan?
The luxury watch market is always in great shape. That's because discerning people will always value premium timepieces.
The result is that when it comes to securing a loan against your Rolex or other top make, your watch is a powerful asset. And because the market is strong and healthy, it means we can offer the very best loan amount against your luxury watch.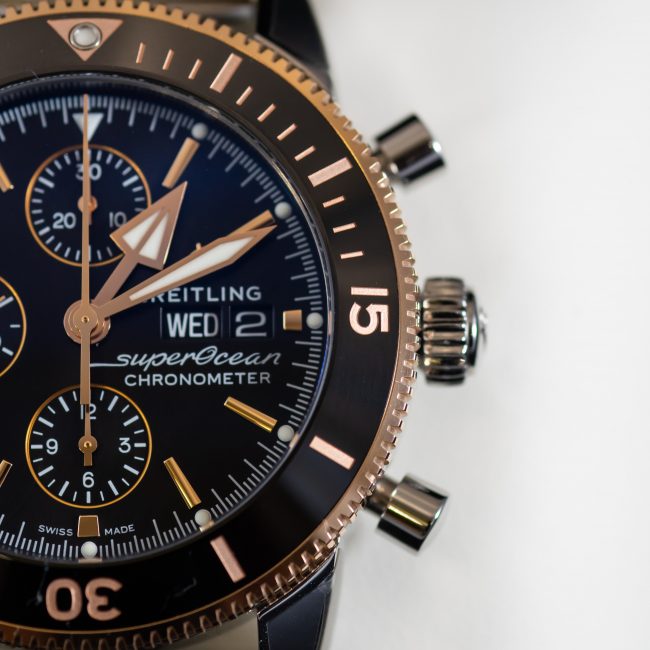 Secured Luxury Watch Loan
With Edinburgh Asset Finance, arranging a loan against your luxury watch is quick and easy.
Why Not Just Sell Your Luxury Watch Privately or at an Auction?
You might be thinking of selling your watch instead. That may seem like a solution that's even faster than our own. Although we understand this assumption, we would advise against this. Despite the fact that a sale might release more cash than your loan amount, it remains a bad deal for you. That's because resale values can be considerably lower than you may expect.  
Selling a watch at auction is another option our clients often consider. Auction house fees, however, can be prohibitive, resulting in a value that's well below the winning bid.  
A secured luxury watch loan on the other hand frees up a fair cash value. Crucially, it also ensures you retain ownership of your precious timepiece. These are just two great reasons to choose a luxury watch loan from Edinburgh Asset Finance.  
Why You should Choose Edinburgh Asset Finance for Loans Against Luxury Watches
Our years of experience in fairly valuing luxury watches means we stand well apart from traditional pawnbrokers. 
Our trusted valuers know the luxury watch market inside-out. For our clients that means fast and reliable loans against luxury watches delivered by qualified experts. We'll appraise your timepiece, offer you a fair loan amount and can usually have the cash in your account that same day.  
How We Value Your Luxury Watch
When arriving at a value for your luxury watch, our expert appraisers will take several factors into account. These include: 
Overall condition of your luxury watch

 

Construction: does your watch feature attractive complications like a perpetual calendar or chronograph? 

 

Presence of original components and strap 

 

Exclusivity: is your watch a special edition, or part of a limited run?

 

Era: is your luxury watch a sought-after vintage model?

 

Availability of documentation and original packaging

 
These checks ensure we can arrive at a loan value that accurately reflects the quality and features of your luxury watch. But don't worry, despite our thorough appraisal process, we are able to value your timepiece quickly – often on the same day our experts receive it.
An Easy, Discreet Cash Loan Against Your Luxury Watch – Completed in no Time at all
Convenience, discretion and transparency take the lead across every Edinburgh Asset Finance loan. And our loans against luxury watches are among the most popular routes to a fast cash flow solution for our clients. 
So whether you're raising cash for personal use, or for a business expense or opportunity, get in touch with our experts today.   
Request a Quote
Call us on 0131 556 2500 or complete this form for an online assessment