A Tailored Service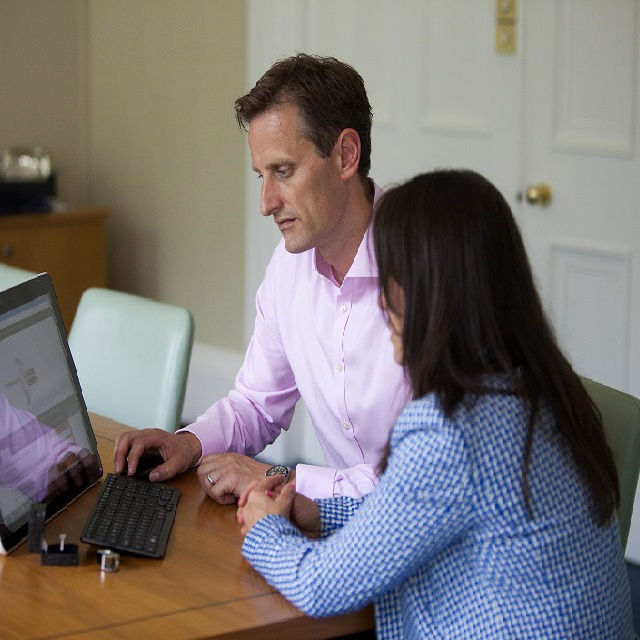 Here at Edinburgh Asset Finance we are very proud to offer all of our clients a totally individual and tailored service, whether the asset be whisky, a prized watch or a treasured classic car we can adapt to provide a solution tailor made for the client. Everyone has their own story, and a one size fits all strict approach wouldn't be appropriate. We like to listen, do our best to understand, and if we can help then we will. There are a number of things that allow us to take this tailored approach and we thought it might be worthwhile explaining.
The way the business is set up and the way we operate is focussed on providing the tailor made service we are proud of, and are some of the major differences between us and our high street competitors. The first is our premises and how we like to meet with customers – we do not have a shop. We operate from our offices at Hopetoun Crescent in Edinburgh. Here we are happy to meet with clients in our boardroom, on an appointment only basis. This allows us to ensure we have the time and privacy to conduct client meetings and appraise assets, rather than being stuck in a dusty shop front on the other side of a glass screen, often with clients standing in a queue and within earshot of potentially private conversations. We are also happy to meet clients in their own home, office or wherever they feel most comfortable. We have found this really gives clients comfort and often saves them having to transport valuable and cumbersome assets themselves. Instead we can appraise them where they are and if a loan is agreed then we can take care of the transport. This has worked particularly well for a number of Whisky Collections in the past where the client bringing over 50 bottles to us would be extremely difficult and time consuming for them.
We always try to be as flexible as possible – within our strict FCA licensing requirements. Often we hear from clients who have had a negative experience with a high street lender who is refusing to work with them, and won't take the time to understand the complexities or nuances of the situation. Taking the time to listen, and working together to find a solution, we often find that we can help in situations many others won't. Whether this be allowing a little more time for repayment (often with no further interest applied), or allowing the client to swap assets if required there is usually something we can do! It is this approach that helps build trust between both parties and sees many of our clients return time and time again to use our service.
Timing is everything, and while we are exceptionally proud of how quickly we can respond to clients' needs – often depositing funds to them within hours of enquiry – we are also aware that sometimes the capital may not be required immediately. While a high street competitor would require you to be stood in front of them to hand over the asset and sign paperwork, we are happy to make arrangements to suit the client. This sometimes involves collecting the asset and then issuing paperwork remotely when funds are required, all of this to ensure customers aren't borrowing money for any longer than they require. Similarly, we can be equally flexible at the far end. Again, highstreets require you to pay upon collection and therefore will be charging interest up until collection is possible. Here at Edinburgh Asset Finance we are happy to receive payment whenever convenient for our client and can then arrange collection at a time convenient for them, which again means they aren't paying for borrowings any longer than required.
If you would like to know any more about how we might be able to help, or if you have a high value asset that you might like to use to secure some short term funding then please feel free to get in touch.