Credit Ratings Are Important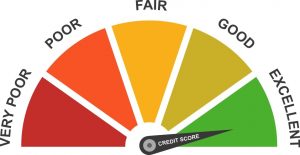 Both individuals and businesses should be aware of their credit rating and what factors might work against it. The rating can have a huge impact on the cost of future finance and even whether you will be eligible to qualify for credit of any type.
We are starting to hear of banks taking a view as to the credit worthiness of a business if they have taken a CBILS or Bounce Back loan.
Edinburgh Asset Finance offer one of the few ways of lending which has zero impact on a credit rating.
We don't need to know what borrowings you currently have.
We don't need to conduct a credit check or formal affordability assessment.
We don't need to see company accounts or projections.
We don't even need to know what the funds are for.
Any lending decision with us is based entirely on the asset being offered as collateral. We also take confidentiality extremely seriously – so any enquiry or subsequent loan is strictly between us and sensitive information is never shared with anyone.
If you are sensitive about your credit rating and want to explore how Edinburgh Asset Finance can offer short-term regulated lending without adversely affecting your credit score, then don't hesitate to get in touch.