Five Iconic Rolex Models
Time to Look at Rolex up close
A list claiming the five most iconic Rolex models will almost certainly spark a bit of debate. But here at Edinburgh Asset Finance, we thought we'd spend a bit of time compiling our contribution.
First, though, a short history lesson
Rolex: starting the watch
Founded in London – not Switzerland – in 1905 by the 24-year-old Hans Wilsdorf and his brother-in-law, Alfred Davis, the Rolex name is a byword for luxury, quality and craftsmanship.
But where did that illustrious name actually come from?
To quote Wilsdorf himself "a genie whispered 'Rolex' in my ear."
It's an engaging answer, but the truth is that the young Wilsdorf had spent a long time wrestling with the alphabet prior to coining the Rolex name. And when it emerged, it was perfect. Short and snappy. Easy to pronounce. An ideal fit for a watch face. In Wilsdorf's view, it was even a word that, when said out loud, recalled the sound made when winding a watch.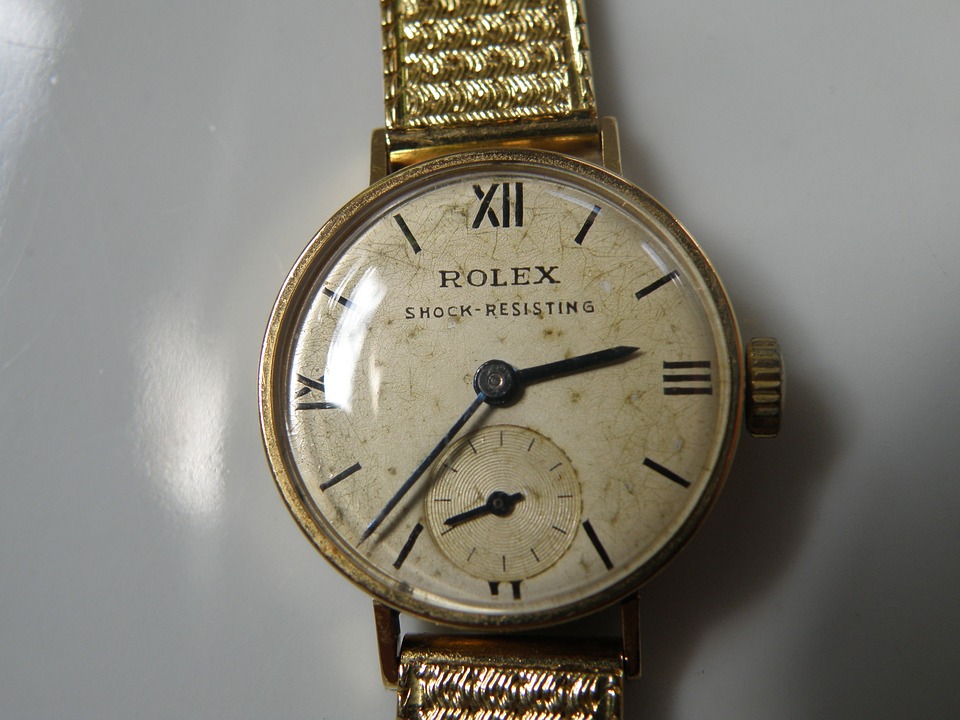 Opening the Rolex Oyster – and a move from London to Geneva
A change of city – from London to Geneva – in 1919 preceded the arrival of two game-changing advances: the world's first totally waterproof watch – the Rolex Oyster in 1926 – and, in 1931, the first self-winding watch, powered by the wearer's natural motion. Its revolutionary movement would become known as Perpetual.
Thanks to these and other innovations, Rolex remains the high-profile name in luxury watches.
And against this backdrop it's time to look at five iconic Rolex models.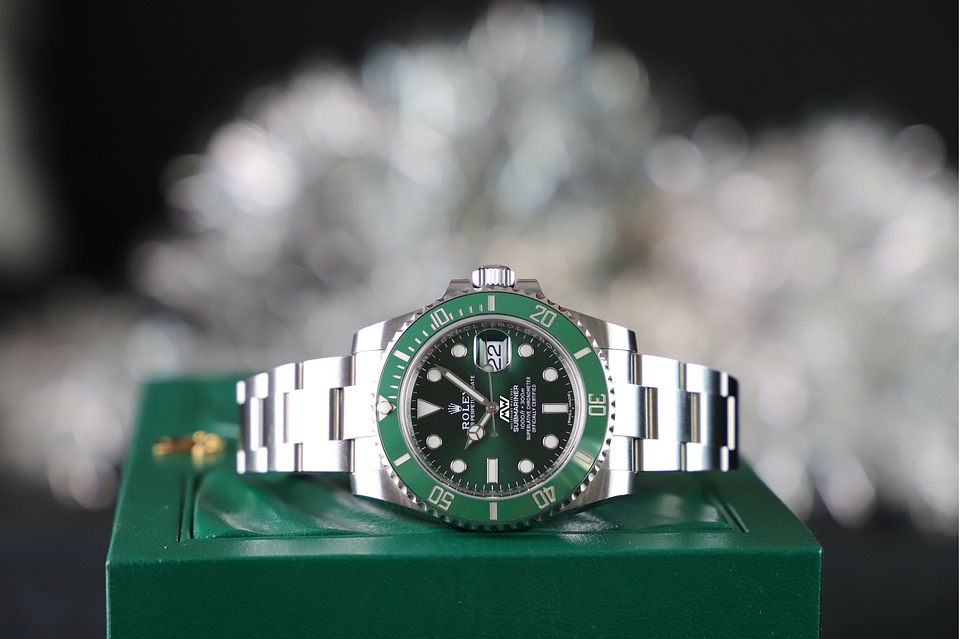 Rolex Submariner
The dive watch that all others owe a debt to
Need to know the time at 100 metres? The Rolex Submariner was the first watch to oblige. As functional as it is elegant, the Submariner's unidirectional bezel means divers can keep tabs on time spent underwater.
Since its inception in 1953, the Submariner has broken the waves with several different models. Perhaps the most iconic design of recent years is the 116610LV. With its striking green bezel and face, Rolex enthusiasts have named this beauty The Hulk.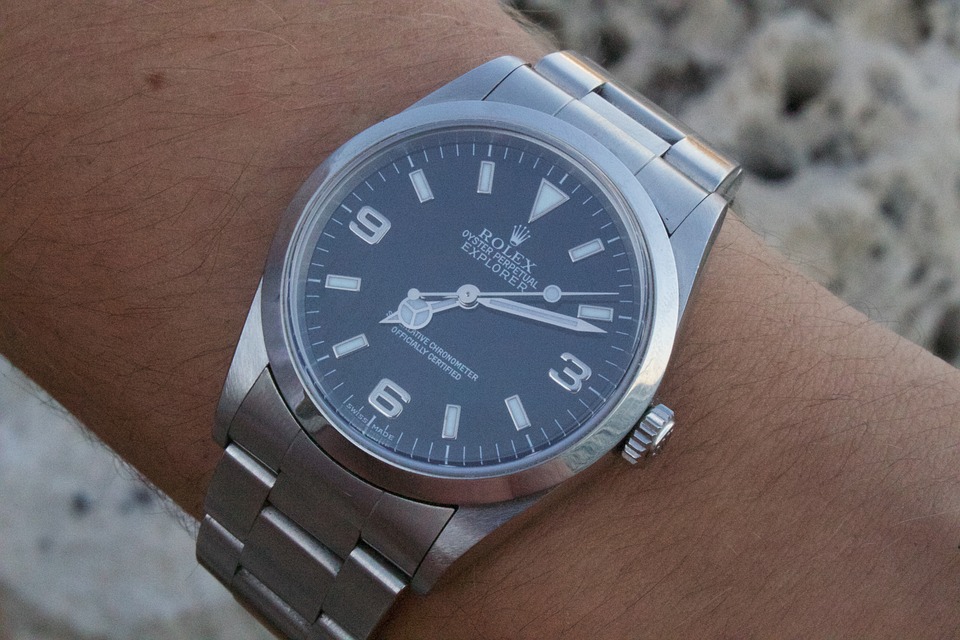 Rolex Explorer
The watch that climbed Everest
The choice of the adventurer since 1953, the Rolex Explorer, or at least its prototype, kept perfect time on the debut ascent of Everest. Tough, waterproof and supremely accurate, today the Explorer remains just at home beneath the ocean as it is on the world's summit.
Designed for simplicity, the Explorer's dial is clean and uncluttered – no date window here, just an unfussy face that reeks of quality. Recent (2016) additions have included longer hour and minute hands to assist clarity, as well as improved luminosity. Perfect for the cave-dwelling adventurer, then.
Rolex GMT-Master
The watch that demonstrated time could fly
Allowing the reading of a second time zone, the GMT-Master was originally designed for – and in conjunction with – Pan Am's pilots and navigators. Pan Am, of course, has now wound down. But the GMT-Master and its descendants have been ticking since 1954.
A response to the ease of, and increase in, commercial aviation, the GMT-Master II would continue that journey when it emerged in 1981. This model added further features, including the ability to display a third time zone.
This Rolex model is noted for its unusual red-and-blue bezel. More than a mere design feature, though, these colours represent day and night hours. It's a colour scheme that's earned this particular model a nickname: Pepsi. Thirsty for adventure? A model sporting a smart black and blue bezel is affectionately known as the Batman.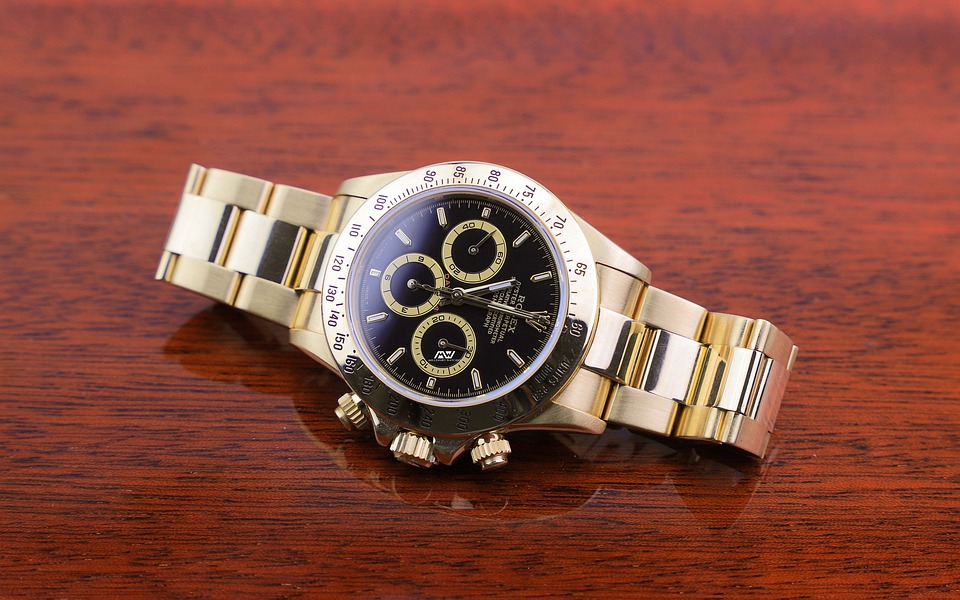 Rolex Daytona
Breaking the speed-limit of style
One of only two chronographs (alongside the Yacht Master) that Rolex produces, the Daytona zoomed into view in 1963, quickly becoming the archetypal endurance-racing watch. Back then it adorned the wrist of the ultra-cool Paul Newman. And it's thanks in part to the actor's patronage that to this day waiting lists for any model of Rolex Daytona remain measured in miles.
Those in the know can calculate average speeds with a Daytona. For the rest of us, we'd be happy glancing at it just for the time of day. Of course, a watch this technical demands subdials and a pretty serious bezel too. But never fear. Whichever Daytona model you choose – or choose to dream about – it'll be every bit as traffic-stopping as you'd expect from Rolex.
Rolex Oyster
The history maker
Let's stop the watch  on our look at five iconic Rolex models by going back in time. As we've stated, the Rolex Oyster was the world's first waterproof wristwatch. And in an outrageous marketing stunt, Hans Wilsdorf demonstrated this to a sceptical 1930s public by displaying the Oyster immersed in tanks of water at point of sale.
The Oyster is more than a watch, though. It actually became a blueprint and foundation for the emerging Rolex brand. Its hermetically sealed case, and the Perpetual movement the company innovated, remain the bedrock on which models including the Air King, Explorer, GMT-Master, Submariner and Yacht Master are still based upon today.
The Rolex Oyster is therefore an authentic milestone – for Rolex, naturally – but also for wider watchmaking history and progression.
Looking to secure a cash loan with your luxury watch? We can make it happen today
At Edinburgh Asset Finance, our expert valuers welcome all Rolex models as security for our fast cash loans.  In addition to Rolex, we appraise a variety of top names including Audemars Piguet, Breitling, Cartier, IWC, Panerai, Patek Philippe and many more. Find out more about our luxury watch loans here