Is Omega ready to step into the mid-market that Rolex is deserting?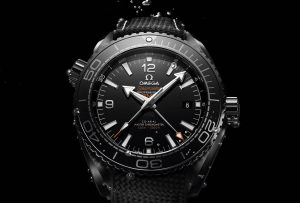 Is Omega ready to step into the mid-market that Rolex is deserting?
Bear with me! Agreed the above sounds absurd, and the thought of Rolex being usurped in any market seems almost unimaginable. However, if you have between £5000 and £10,000 to spend on a watch you will really struggle to buy a Rolex, particularly a steel sports model. Even the Explorer II, which a couple of years ago was seen as the ugly step sister, is now highly desirable and turning a huge profit on the secondary market for those lucky enough to own one. There are a number of reasons for this, which seem to boil down to the fact that Rolex doesn't actually want you to own one!
It's a strange but highly successful marketing technique that sees the demand continue to rise and not only can the supply not keep up, there is no attempt from Rolex to try and keep up. This in turn increases demand even more! They limit the numbers and increase the prices (there is a further 7% being added to RRP from 01/01/21), making it almost entirely impossible to walk into a dealer and buy one. Is Omega ready to step into the void left – it wasn't that long ago you could have had a choice of Rolex Submariner, GMT master ii or a sea dweller – with their offering of Seamasters and Speedmasters. Put simply there are not enough Rolex watches for the number of people that would like to own one.
At this point it is worth noting that we are referring to a specific part of the market, there is no doubt that if someone is looking to spend 10k plus on a watch then Rolex, and particularly steel sports models will feature heavily in the conversation of which watch to buy. It is my belief though, that those who have less than 10k to spend on a watch, who may previously have looked at buying a Rolex Submariner or GMT might now look elsewhere, and a more than able substitute would be the Omega Seamaster, or Speedmaster.
One of the major reasons this shift might occur is money. Now while Rolex will undoubtedly continue to sell watches at higher prices, they are moving away from a large part of the market. Put simply there is more people with 5-10k to spend on a watch than there is with 10-15k to spend on a watch. It is my opinion that the people with 5-10k will look for an alternative to Rolex as that is no longer a realistic proposition with the budget they have. Step forward Omega.
Omega has a long and decorated heritage, which includes link ups with NASA to provide the first watch on the moon, they are the official time keeper of the Olympic games and who can forget that secret agent James Bond once famous for sporting a Rolex Submariner is now the proud owner of a range of Omegas. It seems logical to me that those looking for a new timepiece would be drawn towards Omega. Particularly because the watches themselves are well designed and styled, with the Omega Seamaster Diver 300M James Bond Edition a particular favourite.
It seems obvious – although some may argue naïve – to assume that if the demand for these watches rises in the next couple of years, then the second hand market for them will also grow. While it is unlikely they will follow the same trajectory that the Rolex GMT Master ii has in terms of resale prices, it is not unreasonable to think that an increased interest and desire for the Omega brand will lead to a strong secondary market for their watches and therefore drive prices up. If this were to happen, it is completely reasonable to accept that Omega will have stepped into the place of Rolex in providing desirable and sought after timepieces at the 5-10k section of the market.