Loans against Private Number Plates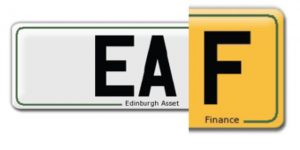 Loans against Private Number Plates
Dateless private number plates can be exceptionally valuable things and are a very big business in the UK.
Values can range from a few hundred pounds right up to hundreds of thousands and the
DVLA
make millions of pounds every year from the sale of these.  The plate 25O was sold for over £400,000 in 2014, making it the most valuable plate ever auctioned and it is estimated that the DVLA have made over £2 Billion since they started selling off plates 30 years ago.
Private number plates are perhaps the perfect asset to secure a loan against.  Many spend their lives on retention – effectively waiting to be assigned to a vehicle and even if they are in use and on a vehicle, they can easily placed on retention.  Once on retention we are normally able to offer a secured loan against them as quickly as the day of enquiry.  A dateless 2×2 private plate (2 letters and 2 numbers) can easily be worth north of £8,000 and often much more – we are able to loan up to around 60% of a realisable trade value – meaning a significant loan amount.  We are often able to have this in place on the day of application, with the added benefits that we never need to take a credit reference or leave any fingerprint on the credit rating of the applicant whatsoever.
Even if you are looking to sell a private plate, we can potentially offer a sale advance loan against it, which can be repaid upon a successful sale.  Anyone who has tried to sell a plate before will tell you that finding the right buyer can take time – so we allow you to release value in the plate whilst also giving time to achieve a fair sales price for it.